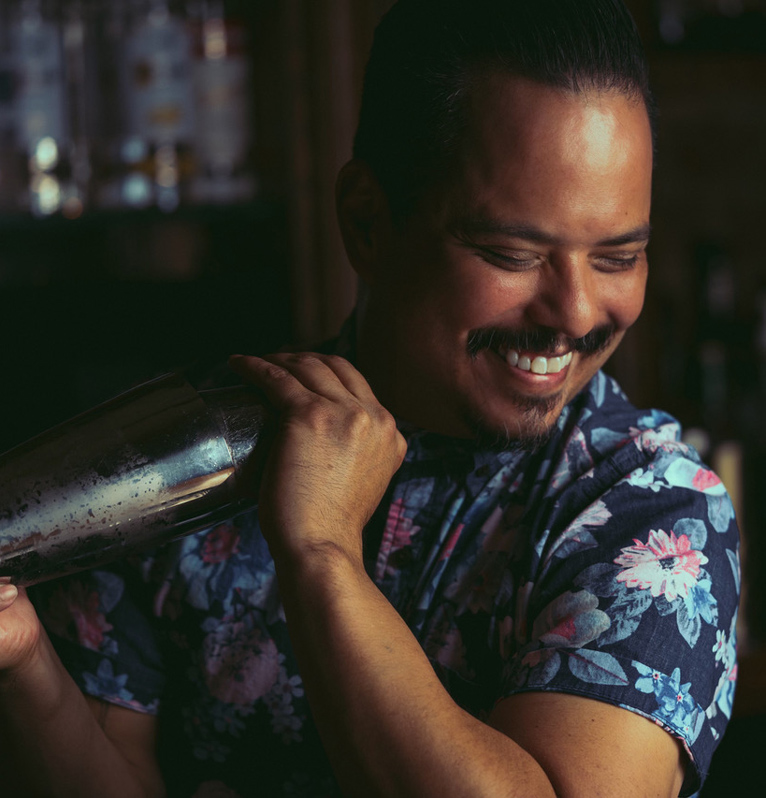 BARTENDER SPOTLIGHT
DAVE CASTILLO
With over 23 years of experience in the bar/restaurant industry, Dave has been tending bar for nearly 20, became a sommelier in 2008, and delved into the classic cocktail scene in 2009 when he went to work with Jason Schiffer at 320 Main in Seal Beach.
In 2015 he moved on to manage the bar at Palm Springs' Workshop Kitchen+Bar with Michelle Bearden, opened Workshop's sister bar Trus s& Twine in 2017 where the cocktail menu was divided into chronological eras such as "Golden Age", "Prohibition", all the way to present day "Originals".
Most recently Dave moved to Long Beach to manage the bar at The Ordinarie where he is mixing up new cocktails whilst still focusing on classics.
"Classic cocktails have a long, rich, fascinating history. One that deserves note and respect. Plus, they are such a great foundation. I feel like one should make sure they are familiar with classics before they try to come up with original cocktails. You'll be better off for it, likely your drinks too!" says Dave.
Dave has been mentioned in, or contributed to articles in publications such as Imbibe Magazine, Wine Enthusiast, Vogue, Palm Springs Life, and many others. When not behind the bar Dave loves music, cooking, reading, writing, taking long walks with his dog, and working with his hands.